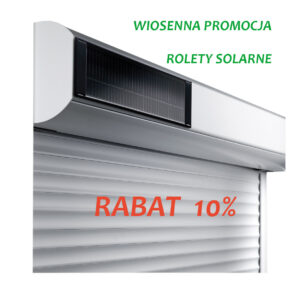 We are happy to announce that it is the first time Bubendorff company has prepared a special spring offer of solar roller shutters that will last until the end of June 2016.
It is a rare opportunity to take advantage of a 10% rebate on the unique roller shutters which are powered by a solar battery and which don't require any cables.
See our offer for more information!